Freelance Graphic Designer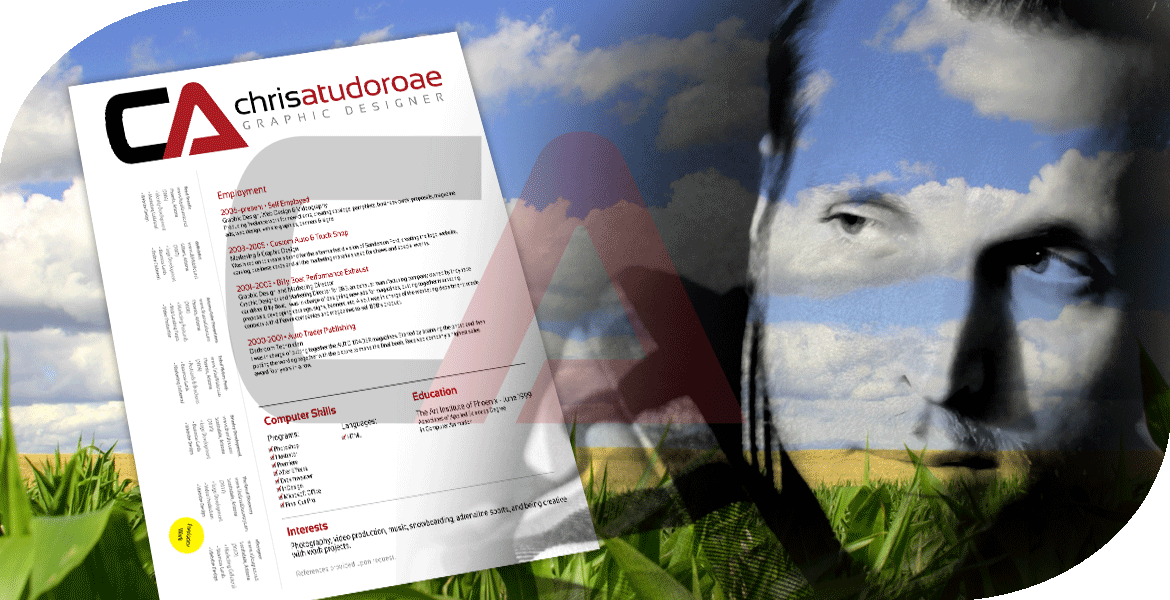 Employment
2006–present • Self Employed
Graphic Design, Web Design & Videography
Producing freelance work for clients, creating catalogs, pamphlets, business cards, proposals, magazine ads, web design, vehicle graphics, banners & signs.

2003–2005 • Custom Auto & Truck Shop
Marketing & Graphic Design
Was hired on to create a brand for the aftermarket division of Sanderson Ford, creating the logo, website, catalog, business cards and all the marketing materials used for shows and special events.
2001–2003 • Billy Boat Performance Exhaust
Graphic Design and Marketing Director
Graphic Designer and Marketing Director for B&B, an exhaust manufacturing company owned by Indy race car driver, Billy Boat. I was in charge of designing new ads for magazines, putting together marketing proposals, developing catalogs, signs, banners, etc. Also, I was in charge of the marketing department; made contacts with different companies and magazines to sell B&B's product.

2000-2001 • Auto Trader Publishing
Darkroom Technician
I was in charge of putting together the AUTO TRADER magazines. Started by scanning the photo and then putting the wording together with the picture to make the final book. Received company's highest sales award four years in a row.
Computer Skills
• Adobe Photoshop • Illustrator • Premiere • After Effects • Dreamweaver
• InDesign • Microsoft Office • Final Cut Pro • Camtasia Studio • iMovie
Education
The Art Institute of Phoenix - June 1999
Associates of Applied Sciences Degree in Computer Animation


"What a stroke of luck it was when I contacted Chris at i2i Films. He listened to what I needed in regards to graphic art and his first work was right on the money. When the time came to market a spec home, I immediately contacted Chris to help me out with my video, photography, graphic design, brochures and all my printing. I was impressed by his sense of being able to "get it" and not have multiple revisions. I've received several comments on the recently printed brochure about how nicely done it is. Thanks Chris for all your work and expertise."
Tracy A. - Arizona Realtor